Do you know what anxiety in children looks like?
Children love to play and be silly, and we hope they have a wild, fun, carefree childhood. Running around, outdoor play, hanging out with friends and goofing around are what all kids should be doing happily. But what if their behavior changes or they don't act as we might expect them?
Early Symptoms of Anxiety in Children
A child experiencing anxiety will begin to show telltale signs that they are not feeling emotionally strong. Feelings of restlessness, extreme tiredness, irritability or chronic sleep disturbance are often the first signs that something is wrong. These are the classic symptoms of anxiety in children and may last as long as six months.
It is essential that parents and other adults around a child can recognize the symptoms of anxiety. Children need a positive, healthy home where strong self-image and a focus on happiness and well-being are encouraged.
Parents have a big role in helping children to manage their stress at home. It helps to encourage an open atmosphere where children feel able to talk to you without reprimand or recrimination. Given all the possible stressors children may experience, it helps to understand the various child anxiety disorders that kids may suffer from.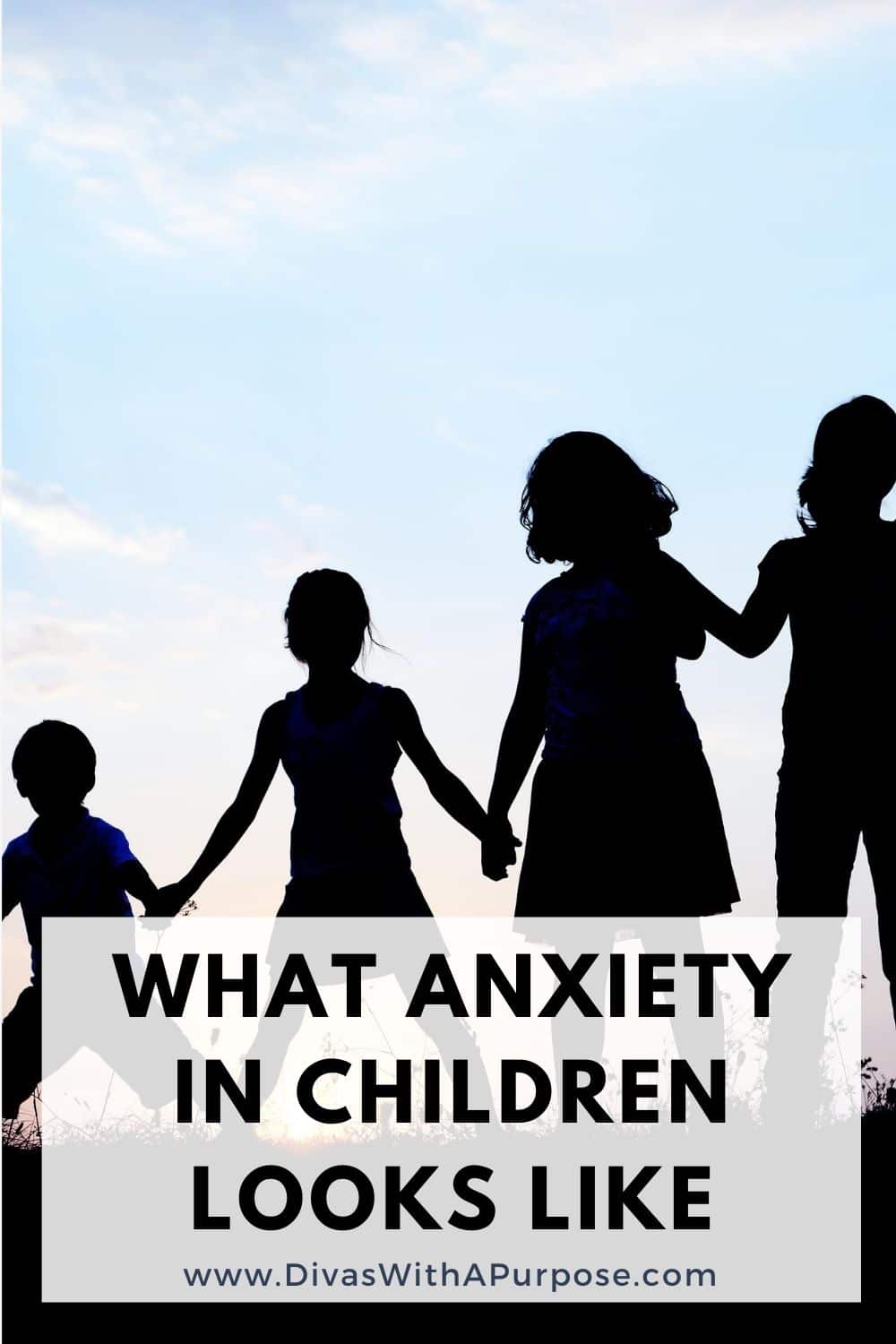 Like adults, children can experience different levels and types of anxiety. Occasional feelings of fear or worry are natural as children grow, whether it is a new teacher at school, an upcoming test, or a life change such as moving house or a friend moving away. But if the feelings of distress are overwhelming or they go on for too long, the cause may be a more overwhelming feeling of anxiety.
Read the remainder of this article on the signs of anxiety of children on Divas With A Purpose